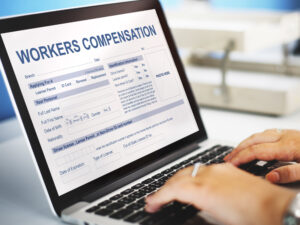 Imagine that you land the job of your dreams, and you're off to a good start. But you suffer an injury on the job, and you need some financial help to recover.
Before you choose the first lawyer in Augusta that you find, consider a few things. Make sure the lawyer can handle any cases you may have and that you can trust them.
Keep reading to learn how to choose the right workers' comp lawyer.
Look at Online Reviews
A good place to start when looking for a good workers' compensation lawyer in Augusta or the surrounding area is to look at reviews online. You can search for lawyers in and around the city and make a list of potential firms.
Online reviews can give you an idea of what the lawyer or firm is like. Of course, you want to look at the good reviews, but don't forget about the bad ones.
If one lawyer in Augusta has a few older bad reviews, they may be okay to hire. Be sure to know what to look for to help differentiate real and fake reviews.
Ask for Recommendations
Next, contact other workers or family and friends in the area and ask for their recommendations. You may have slightly different budgets or needs, but a recommendation can be better than only using online reviews.
References and reviews can combine to be a good source for potential lawyers. You can find a few options online, and you can vet those lawyers with business owners you trust.
If you don't know anyone in the area or don't feel comfortable asking, you can also check out the American Bar Association. You can use their directory to find a reputable lawyer or two.
Set Your Budget
As you find some lawyers to contact, see if they list their rates. If not, you can ask other workers or look online for average fees.
You don't usually have to pay anything upfront, but you may have to pay a portion of your compensation. Consider how much you might get for your injury and how much you need to take home.
That way, you can consider how big of a percentage you can afford to give your attorney. Of course, it can be hard to estimate, but guessing can give you an idea of the money you may need to pay.
Consider Your Industry
You should also look for a lawyer in Augusta who specializes in workers' compensation law. But you can go a step further and find someone who focuses on certain types of claims.
Consider if a particular injury is more common in your industry. Perhaps you're facing an eye injury. You can look for a lawyer who has experience with those claims.
However, any lawyer specializing in workers' compensation can help. So don't worry if you can't find someone with a more specific specialty.
Prepare for the Initial Consultation
Once you narrow your list of lawyers to three to five, schedule an initial consultation with each. The meeting is usually free, and you can use it to get a sense of the potential relationship and services.
Before the meeting, make a list of questions to ask the lawyer. Ask about their workers' comp experience and their overall law practice.
You can also ask them about their process for managing getting money from a workers' comp claim. Consider asking how big the firm is and how busy they are with clients at a given time so that you can know how responsive they might be.
Meet With Multiple Lawyers
When you meet with a workers' comp lawyer in Augusta, take the time seriously. Ask the questions you wrote and try to get answers for all of them. If you have questions that come up, ask those as well.
Your initial meeting is your time to interview the lawyer as if they were applying for a job. They may also ask you questions about your injury, and any prior workers' comp claims you've filed.
Have a conversation with the lawyer and learn as much as you can about each other. That way, you can have a beneficial relationship with whoever you hire.
Look for a Good Support Staff
When you visit a law firm, you should also consider the staff. You'll probably get a chance to talk to a receptionist, but consider how many paralegals and legal aides are on staff.
If you need immediate help, you may not always be able to reach the lawyer. Ask in your meeting about who you can contact at the firm for quick questions.
A good support staff can be essential to any lawyer. If you don't find the firm has good legal support, you may want to look elsewhere.
Consider Your Compatibility
During and after your meeting, you should consider how well you get along with a lawyer in Augusta. Workers' comp claims can be very personal, and you need to trust the lawyer you hire.
Decide if you can trust the lawyer with any questions or issues. A good lawyer should make sure any workers' comp case resolves smoothly for you.
If you can't respect the lawyer or feel they didn't respect you, that can be a bad sign. Even if they're an excellent lawyer, you don't want to sacrifice compatibility.
Don't Be Afraid to Keep Searching
At some point, you'll have to choose a lawyer in Augusta. It may take a lot of searching to find the right person and law firm for you.
However, it can be an important decision that could impact your financial future. While you don't want to push it off too long, you want the best lawyer you can find.
You may also find the perfect lawyer on your first try. But if that lawyer moves, retires, or changes their process, and you need to file another claim, you may want someone else.
In that case, don't be afraid to look for another lawyer. That way, you can get the legal support you need.
The Best Lawyer in Augusta
The best workers' compensation lawyer in Augusta should be willing to work with you to help you get through a workers' compensation claim. You should look for someone trustworthy and who has relevant experience.
Make sure you ask a bunch of questions so that you can make an informed decision. Then, you can choose the best lawyer for you.
Are you looking for a workers' compensation lawyer in Augusta? Contact us to set up a consultation.