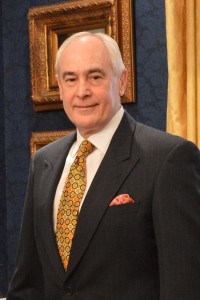 Larry N. Hollington received his undergraduate degree at Troy State University and attended law school at Walter F. George School of Law at Mercer University where he graduated cum laude in 1982.  Larry began practicing law with Swift, Currie, McGhee & Hiers in Atlanta, in 1982 as an associate.  In June 1985, Larry relocated to Augusta where he founded the law firm of Larry N. Hollington, P. C.
Since that time, Larry has focused exclusively on the representation of injured workers as a workers compensation lawyer.  Larry has been an active member of the Workers' Compensation section of the State Bar of Georgia since 1982.  In 1998, Larry served as Chairman of the Workers' Compensation section of the State Board of Georgia.  As a former Marine Corps officer, Larry knows when it is time to be aggressive on his client's behalf.  Larry's 33 years of experience handling workers' compensation claims makes him uniquely qualified to manage all claims before the State Board of Workers' Compensation.
If you need a workers comp lawyer in Augusta, then contact us today.